Vintage Air Conditioning System Sales and Installation
Looking for Colorado Vintage Air Conditioning Dealers?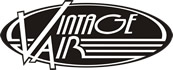 Vintage Air Conditioning Sales
It's safe to say that spring, summer and fall are the seasons for classic car driving. These are the months when classic car owners are most likely to show off that prized vehicle that's been holed up in the garage all winter long. It's also the time when vintage and classic cars and trucks are displayed in shows, parades and other auto related activities.
Air Conditioning Systems for Classic Cars and Trucks
During this time, driving your favorite antique car to a show, event or to run errands is fun and exciting, but when the outside temperatures rise, it can get hot. In 1969 only fifty-four percent of domestic autos were equipped with standard air conditioning. Many auto manufacturers offered air conditioning as an option but to most, it was unaffordable.
That leaves a lot of older vehicles or vintage cars and trucks on the road without A/C systems. Driving a convertible with the top down or a car with the windows rolled down can still be uncomfortable on a really hot day.
Vintage Air Conditioning A/C Products Dealer
Vintage air conditioning systems for older cars solves this problem. Vintage Air manufactures high-performance air conditioning components for cooling most any vehicle but their focus is mainly on specialty vehicles such as street rods, muscle cars, customs and classic cars and trucks.
Vintage Air has been in business for over forty years.
Duke's Garage is a Vintage Air dealer. Once we select and order the A/C cooling system from Vintage Air for your car or truck, our onsite mechanic will schedule an appointment directly with you and have your system installed and ready within a couple of days.
Give Duke's Garage a call today for a cooler, "cool" car!